Anxiety, Driving and Coronavirus!
One of the most common things we get told by anyone who comes to us for driving lessons is that they are very nervous about learning. This is a very natural feeling. Some people tell us they have anxiety issues when thinking about learning to drive which can be more than just being nervous.
We have had new customers come to us with genuine anxiety issues – very often this is due to some previous experience. One girl a few years ago had been in a serious crash in a car driven by her (then) boy-friend which resulted in her being in hospital for 6 months.
We took things very slowly – small steps – and eventually we got to the point where we actually drove past the scene of the crash. She took a big intake of breath as she knew she was approaching it, but she felt such a sense of achievement at doing it. From that moment on her improvement was meteoric as we had overcome the biggest obstacle in her mind.
Others are anxious about driving on a motorway. Fortunately, since June 2018 we have been able to conduct lessons on the M5. We usually find that the fears of this type of road are alleviated fairly quickly.
However, for some people anxiety is a very real and ever-present condition that affects every aspect of their lives. The current situation with the Coronavirus situation must be making this very hard for some – stuck indoors in a flat, maybe with young children and no outlet for them to get outside apart from their one permitted walk each day.
There are agencies available to turn to for help – Anxiety UK is one – the link for them is
https://www.anxietyuk.org.uk/blog/health-and-other-forms-of-anxiety-and-coronavirus/
It may well be that you are seeing your doctor for your anxiety – this does not necessarily mean that you cannot learn to drive – the links to check on this are below:
https://www.gov.uk/anxiety-and-driving
https://www.gov.uk/government/publications/m1-online-confidential-medical-information
HELP WITH ANXIETY AND DRIVING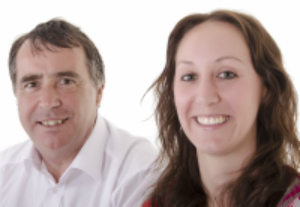 At Training Wheelz we are currently pleased to be able to offer some help via the wonderful Diane Hall. She is a very experienced trained therapist as well as being a driving instructor. She has generously opened up her course on dealing with anxiety to be FREE until the end of July! If you would like to take advantage of this please let us know. You can read about it here:
https://www.lofaway2pass.com/
Please do contact us if you would like any further information. We are very experienced in helping people with anxiety and have had many successes getting people through their driving test – we can even put you in touch with some of them if you want to know more about how we have been able to help! Also please come and read more about our great instructors, all of whom are very experienced in helping people with anxiety issues.