ALL INCLUSIVE DRIVING LESSON PACKAGE
THE ULTIMATE TRAINING PACKAGE!
At Training Wheelz we pride ourselves on being different to other driving schools. We always want to give you, our customer, the best service possible with the highest level of driving tuition around so we have introduced our all inclusive driving lesson package.
So…What is this 'Ultimate Training Package'? Well, it's just that! This is our package which covers everything from your 1st lesson right through to your practical test. You just need to turn up and learn to drive!
We take care of everything. We teach you to drive, we supply all you need to be successful in your Theory test revision, we pay and book the tests and then we give you 'Cashback' when you pass the theory and the practical tests. We really do it all!
So, What do you get?
44 Hours driving tuition with a choice of our successful and friendly instructors. Please see 'Meet the Team' page to find an instructor in your area. (2 hours will be for the day of your test).
A choice of 2, 3 or 4 hour driving sessions (4 hours ideal for those needing to pass quickly)
2 hours Theory test tuition if needed
1 attempt at the Theory test included*
1 attempt at the Practical test included*
Both tests are booked for you at a date and time convenient to you
£23 in CASH when you pass the Theory Test**
£62 in CASH when you pass the Practical Test**
Theory test app for when you are on the move
* Terms & Conditions apply
** Instead of Cashback use this towards a motorway lesson once you have passed you test if you wish to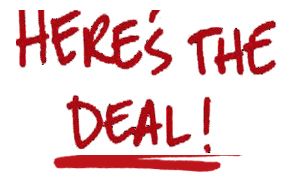 You get all of the following...
FOR AN ALL INCLUSIVE PRICE OF ONLY £1,950
If for any reason you are not happy with the service we provide you with then we will offer you a refund on any unused training time. Package includes 44 hours tuition any further hours required will be charged at the company standard lesson fee rate. Terms & Conditions apply.