A Review of 2021 and onwards into 2022!
I thought it would be a good idea to share with you my review of 2021 and our plans for 2022. We ended 2021 with almost as much uncertainty as we entered the year. Fortunately (so far) it seems we will not be heading for another lockdown – which was the case this time last year as, on January 4th, we gave our only lessons until mid April! Three months without work after several similar months in 2020 left a lot of people despairing for their future. Fortunately for Christie and myself we were in a much stronger position financially and we were able to ride the storm until we were able to return on April 12th.
Tests resumed on April 22nd and we recorded three practical driving test passes on the first two days – Chelsea, Georgia and Rebecca all made sure they would no longer have the disappointment of having to wait to gain their full licence.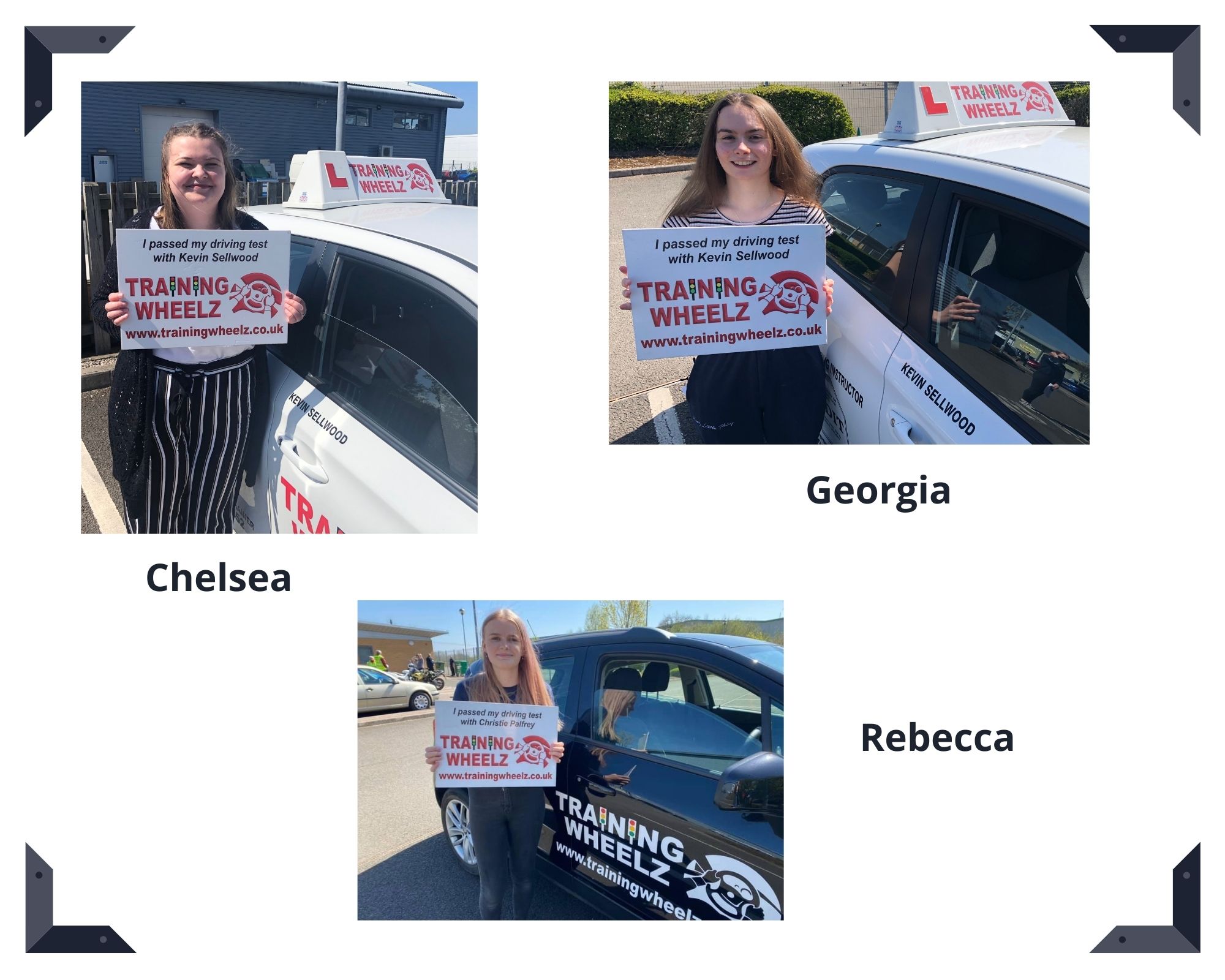 A highlight of the year was being awarded the title 'South West Driving School of the Year' by the Prestige Awards. Christie and myself collected our award at Escot House in June. It was great to feel that our efforts were recognised although this is not the reason why we do what we do. In such difficult times it was great to receive this award.

As you may be aware we also train people to become instructors. This aspect of our work was a real challenge with several disappointments as three of our trainees decided this was not what they were cut out for. We have one trainee, Andy, who has continued to gain great results with his learners whilst waiting for a suitable opportunity to pass his final qualifying test. Hopefully this will happen soon in 2022. Things are certainly looking rosier for 2022 as we have seven people at various stages of qualifying. One of them, Tom, is starting out on his trainee licence this month. Hopefully by this time next year we will have several colleagues joining us as Training Wheelz instructors.
Another highlight of the year was the return of the Big Learner Relay for Children in Need, albeit in a rather reduced manner from previous years. Just one day rather than spread over a couple of weeks. A giant Pudsey was traced out by instructors across the country driving a leg of the route with a learner. Here in Devon we traced a heart and my learner Kacey drove for almost 5 hours around and across Dartmoor in convoy with three other instructors and learners. In total over £14000 was raised for CiN, a fantastic effort.

In all we saw 31 people gain their full licence, four of them in the week before Christmas – a great present for each of them and it is always a great pleasure to see the delight on the faces of those who get good news from their examiner. We are able to boast a pass rate considerably higher than the rate for both Exeter and Taunton test centres, the two centres that we use. Our successful learners send us some great reviews which is such a help in gaining new business.
So on into 2022 – with optimism of no further lockdowns although the Omicron version of Covid is likely to provide a few hiccups early on. Both Christie and myself are looking forward to helping our trainees become fully qualified Approved Driving Instructors and helping us spread further out from the areas we currently serve. We have Tom just starting in Exeter and we hope to be able to offer lessons in Exmouth, Cullompton and Tiverton as well as adding to our numbers around Honiton and Ottery St. Mary.
We will continue to offer the same great service which includes free access to Theory Test Pro to help those studying for their theory test as well as our Total Drive phone app. The developers of this app have updated it recently with lots of new features now available. Lesson reminder, progress chart, a reflective log and a messaging service are just some elements that have worked really well in 2021. Now there is the opportunity for parents to download their own version and we can add gaps in our diaries so our learners can book a lesson if they are available at the same time.
We also have the prospect of an exciting new venture to help those of you who have a particular anxiety about learning to drive. Hopefully we will be able to make an announcement on this very soon!
Let's all hope that things gradually improve throughout 2022 so that we can help even more people gain the freedom that comes with a full driving licence.
Happy new year to you all from myself (Kevin), Christie, Bev, Andy and Tom.